Ghost Toast
This section will take you through the entire game design and development process of creating a FPS game using the 3D OpenGL Game Engine. All 2D textures and 3D models used in the game are supplied to you. Learn to take your imagination and turn it into reality!

To learn more about the game, visit this page.

0: Introduction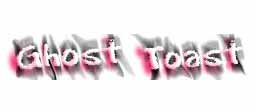 A brief introduction to the Ghost Toast series. Where I will be starting and what will be covered.
More coming soon...